Representative Ball 2019
Montáže Přerov a.s., a member of the MZP Group, organizes REPRESENTATIVE BALL on 20 March at 20:00 in the Municipal House in Přerov.
Pavel Novák & Family band plays for dancing and listening.
Part of the great accompanying program will be among others UV LED & fire show!
Furthermore, you can look forward to a delicious meal and Maxi raffle.

Raffle tickets sold!
More information and reservations with Mrs. Radka Kašpárková, phone +420 581 267 355.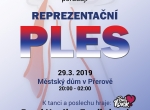 News
Contacts
Montáže Přerov a. s.
9. května 3303/119
750 02 Přerov

+420 581 267 111
+420 606 958 091
+420 581 267 318
montaze@montaze.cz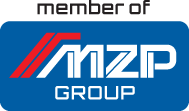 MZP GROUP
Thámova 137/16
186 00 Praha 8 - Karlín

+420 225 379 020
+420 725 935 903