XVII. Spring Ride Skills
The traditional event, the 17th spring ride of skills, will start on Sunday, April 28, 2019 at 9.00 am at the MZP, 9. května, Přerov, Oldtimer club Helfštýn in cooperation with Montáže Přerov a.s. this season.
All veteran fans, current and former employees and their family members are cordially invited.

The event is organized by Oldtimer Club Helfštýn and Montáže Přerov a.s.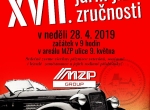 News
Contacts
Montáže Přerov a. s.
9. května 3303/119
750 02 Přerov

+420 581 267 111
+420 606 958 091
+420 581 267 318
montaze@montaze.cz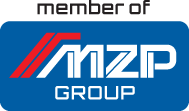 MZP GROUP
Thámova 137/16
186 00 Praha 8 - Karlín

+420 225 379 020
+420 725 935 903