Assembly
Fields of Activity
The main fields of our activities are in particular the following:
assembly and disassembly of technological complexes or parts of them
installation of rotary equipment and their repairs
grinding of work surfaces of rotary parts (pulleys and supporting rings)
We provide assembly activities to the following extent:
Rotary kiln installations and repairs
Ball mills installation and repairs
Installation of crushers, screeners and vertical mills and its repairs
Installation and replacements of bagfilters and electrostatic precipitarors
Installation and revamping of preaheating towers and heat exchangers
Installation of debarking and chipping lines
Erection and installation of material handling systems
Installation of vertical shaft kilns
Installation of ducts, cyclones, piping, stacks and exhaustion systems
Regular planned maintanance works on plant´s equipment and technology
Roller grinding
In addition, we are able to perform measurements, diagnostics and technical service. Mechanical reliability and cost efficient operation of production lines is related to non-malfunction of each machine. Therefore we carry out comprehensive sets of diagnostic measurements and inspections aiming to monitor an actual mechanical condition of equipment during a shut-down or even during operation.
We provide all services including engineering activity, technical service, diagnostics and consultancy.
Our best quality having been appreciated by our customers for many a time is a prompt reaction in a case of urgent repairs and emergencies.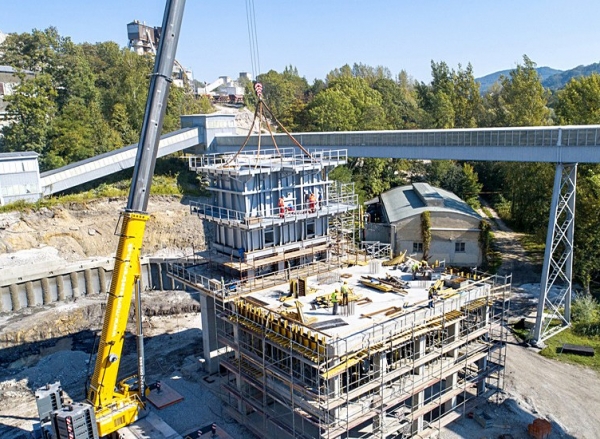 News
Technology Matters of Interest
We have developed a unique system for large rotary objects handling without the use of cranes which is advantageous particularly in existing buildings.
We perform reconditioning of pulleys and supporting rings of rotary equipment just during the operation with the aid of grinding.
Contacts
Montáže Přerov a. s.
9. května 3303/119
750 02 Přerov

Assembly:
Pavel Hrdina
+420 581 267 361
+420 724 209 738
hrdina[at]montaze.cz