Manufacture
Parameters of Production Buildings, Machinery and Equipment
Parameters of production shops, machines and equipment of Montaze Prerov a.s.
Total floor space of production shops is 6000 m2 Including sandblasting and painting shop inside them and for handling we use cranes up to 100 tons.
Machines
CNC horizontal drilling machine H 130 with 6,5 m work piece lenght
Horizontal drilling machine H 100
Milling cutter V 100
Lathe 63, Lathe 50
Metal bevellers
CNC plasma cutting machine 12 × 2,5 m
Press-bend machine max lenght 8 m
Shearing machine up to 4 m lenght
4 wheels rolling machine up to 45 mm thickness
Band-saws
Turning rolls positioner from 4 t to 150 t
Welding
Selco 315 A pulse welding
Selco 500 A pulse welding
ESAB 400 A semi-automatic subarc welding
Welding robot – W 1,5 m, H 1,5 m, L 1,5 m, max. load 500kg
"STARMATIC 1200 i" DC, AC/DC, semi-automatic tandem subarc welding
Handling heavy loads in buildings
Owing to the unique GMK GROVE 4100S mobile crane (the only one in Central Europe) we are able to handle heavy loads in tight spaces, production shops, in particular due to its shortened boom with a reinforced arm. The crane is able to lift a load up to a weight of 100 t.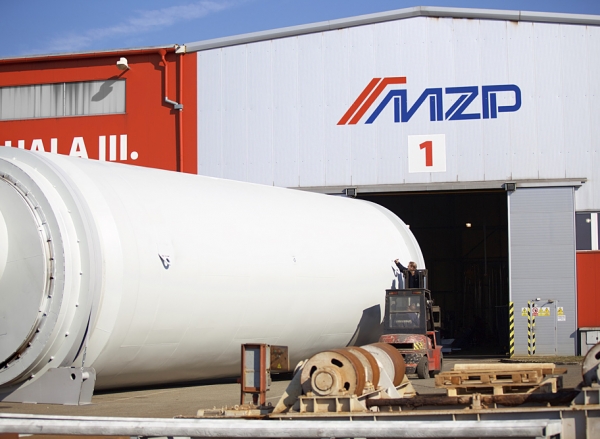 News
Technology Matters of Interest
The submerged-arc welding (SAW) method, process 121, used in our company for welding rotary complexes from sheet of 6 mm thickness offers highly above standard quality - welds are practically spatter-free, featuring deep penetration and very low stress.
The largest rotary body manufactured in our company has been of 285 t weight, diameter of 6 meters and length of 40 meters.
Contacts
Montáže Přerov a. s.
9. května 3303/119
750 02 Přerov

Manufacture:
Ondřej Fišera
+420 581 267 312
+420 721 371 013
fisera[at]montaze.cz