Manufacture
Fields of Activity
The main fields of our activities are in particular the following:
manufacturing of machines and equipment according to the documentation given-over to us by the customer
creation of the engineering documentation as described by the customer or according to assembly drawings
manufacturing and pre-assembly of steel parts combined with a delivery and assembly of parts from other suppliers
We provide the manufacture from small spare parts to large complexes, such as:

Rotary kilns and auxilliary equipment
Drum dryers
Debarking drums
Ball mills
Silos, tanks and piping
Steel structures
Coolers, heat exchangers and tube sheets
Belt dryers
Hoppers, agitators, screeners, crushers
Shaft kiln (vertical) and their components
Bag filters and electrostatic precipitators
Among our customers there are e.g. cement plants, lime plants, sugar plants, chemical industry, stone crushing plants, tire manufacturers, paper-mills, steel plants and power stations.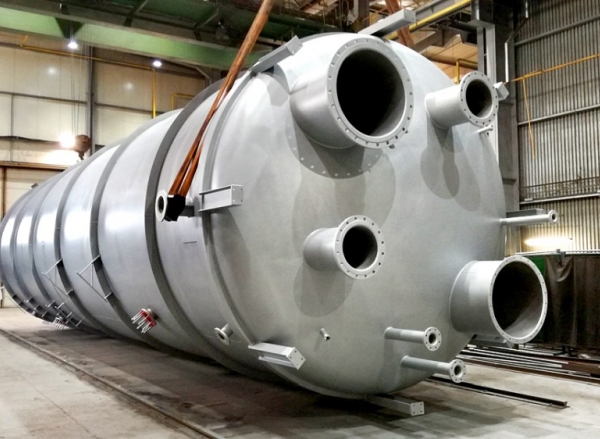 News
Technology Matters of Interest
The submerged-arc welding (SAW) method, process 121, used in our company for welding rotary complexes from sheet of 6 mm thickness offers highly above standard quality - welds are practically spatter-free, featuring deep penetration and very low stress.
The largest rotary body manufactured in our company has been of 285 t weight, diameter of 6 meters and length of 40 meters.
Contacts
Montáže Přerov a. s.
9. května 3303/119
750 02 Přerov

+420 581 267 111
+420 606 958 091
+420 581 267 318
montaze[at]montaze.cz